We can help you start,
run and grow your business
---
We have an ideal set of products and solutions to support you when you are opening a new business or
switching an existing business. To find out more about what you get, read the brochure.
We can help you get started
---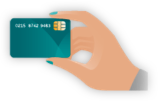 Business Cheque Account
Offers a range of day-to-day transactional solutions to suit you're the needs of your business and unlocks a range of credit, savings, investment and insurance solutions.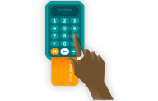 Speedpoint® device
Expand your business with FNB Merchant Services. Offer customers a secure and efficient way to make payments though FNB Speedpoints®.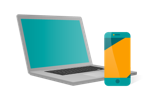 Digital banking
Do payments, transfers and view activity on your Business Account 24/7 on Online Banking Enterprise, Online Banking for Business and the FNB App for Business.

Free benefits
Get more value from your account for FREE!
Read more
We can help you
run your business
---
Running your business requires the right products and solutions at the right time to help you focus your efforts on optimising efficiencies.
FNB App: Get zero-rated data fees with digital banking op the FNB App and keep up to date with activity on your account.

eWallet Bulksend: Send money to multiple recipients with a valid mobile number. Recipients will receive money instantly.

FNB Forex Online: View and manage your accounts online or pay for all your cross border or global purchases anytime with FNB Forex Online.

FNB ADTs & ATMs: Withdraw and deposit money 24/7 at any FNB ADT or ATM nationwide.

Staffing Solutions: Offer your staff access to FNB's entire suite of innovative banking products and solutions.
We can help you grow your business
---
We understand the support you need in growing your business and have customised
solutions and products to assist you.
Switching made easy
---
Business Account from FNB
First National Bank of Eswatini Limited- a subsidiary of FREMA. A Company with registration no:24/1988, a Financial Institution licenced under the
Financial Institutions Act of 2005 and an Insurance Services Provider licenced under the Insurance Act of 2005.